EYE-CATCHING BATHROOM SINK REPLACEMENTS IN GRAND JUNCTION, CO, AND NEARBY AREAS
Call Pride Plumbing Heating and Cooling for bathroom sink replacement in Grand Junction, CO and nearby areas. Get the best deal with our price match offer.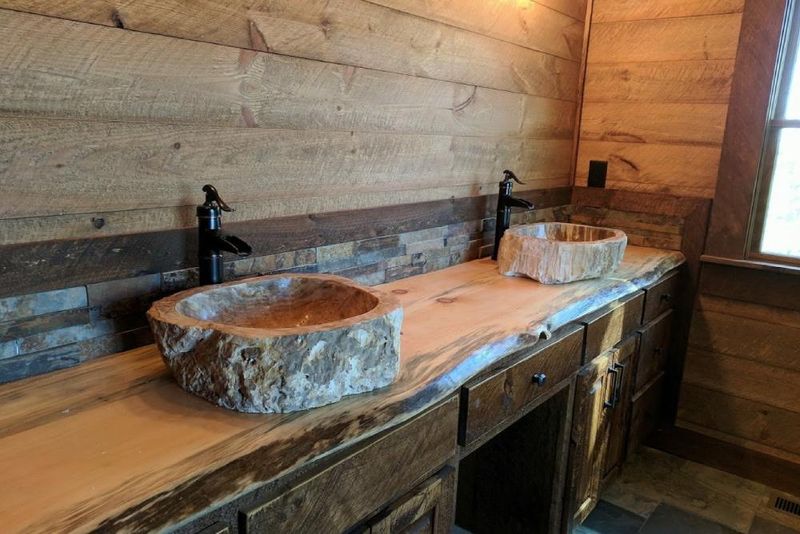 SCHEDULE SERVICE
When considering replacing your bathroom sink, you are met with many different options. But, essentially, you are ready to replace your old and unattractive bathroom sink with a brand-new modern version. The most popular type of bathroom sink is a vessel sink or a pedestal sink.
Replacing a bathroom sink is an investment in one of the most valuable rooms in the home. While it might not seem like the most crucial thing in the world, bathroom sinks are something you use daily. They are also an integral part of your home, which means replacing them can give your house a new feel and look.
When you are ready to go forward with a bathroom sink replacement and are in need of a reliable plumber in Grand Junction, CO, give the experts at Pride Plumbing Heating and Cooling a call at (970) 628-1888. We will swap out your old bathroom sink and install your new one.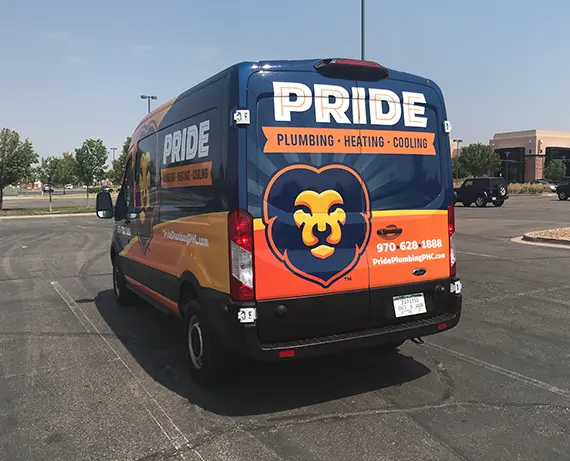 SHOULD YOU REALLY REPLACE YOUR BATHROOM SINK
Truth be told, a bathroom sink can last a long time. The acrylic-style bathroom sink can last an entire century. A lower-quality sink installed in your residential plumbing system with poor upkeep can begin to crack within 10 years. Also, the style, model, and feel of those older models all have expiry dates (we call it, going out of fashion).
Reasons to replace a bathroom sink:
It's also important to note that the bathroom sink faucet is good for about ten years before it begins to show signs of wear. Replacing it with a traditional faucet can give your bathroom an entirely new feel.
CONSIDER THESE WHEN REPLACING YOUR BATHROOM SINK
When you call a plumbing company like Pride Plumbing Heating and Cooling for your bathroom sink replacement, a technician will come and measure and assess your situation before giving you an estimate. Our rates are some of the best plumbing prices in Grand Junction, CO. Our plumbing technician will help give you an idea of what kind of new bathroom sink you can choose from. We will make sure the measurements are on point so that your new bathroom sink fits perfectly.
SIZING UP YOUR NEW BATHROOM SINK
At the time of replacement, be aware of the size of your old bathroom sink to understand the size of your new bathroom sink. A technician will measure your existing sink to get an idea of the space you have available for a new one. The majority of bathroom plumbing sinks are just under six inches deep. They come in a variety of widths, so you will have the ability to choose the right one for your home. The best part about having a plumber replace your bathroom sink is his ability to make any necessary changes for you right away. If the faucet in your bathroom has been giving you problems or if it isn't spouting out enough water, we can replace that, too.
NEW BATHROOM SINK CONSIDERATIONS
If you are planning on replacing your bathroom sink, make sure you keep in mind the style and design of your existing decor. The color should be something you like; it doesn't necessarily need to match, but it will help tie everything together if it does. If you're not too sure what the right color is, choose something natural that will allow you to accessorize with pops of paint later on if desired.
Sinks are attached to the wall with screws that should be included in your bathroom sink replacement kit. If you are replacing a stand-alone bathroom sink or an old-style vessel sink, ensure you get the correct screws for the job. Our Pride Plumbing Heating and Cooling technician will help determine if you need to replace the mounting hardware for your new bathroom sink.
Remember to also take your time in choosing the right finish. There are at least three different finishes available for most sinks: gloss, semi-gloss, and matte. A glossy finish will give the room a bright look while remaining easy to clean. A matte or semi-gloss finish is used to soften the look of a bathroom sink and blend into the surrounding decor.
ACRYLIC VS PORCELAIN BATHROOM SINKS
There are two main types of bathroom sinks: Porcelain and Acrylic. We carry both of these at Pride Plumbing Heating and Cooling in Grand Junction, CO. Porcelain bathroom sinks are more durable, and they can withstand more wear and tear over the years. They are also better for people who have larger families or who use their bathroom sink more frequently. Acrylic sinks are great for cabinetry that is in good condition. They are easily damaged by chips, cracks, rust, and staining. Acrylic sinks are easy to clean, but they do require special chemicals to look new again. If your acrylic sink is badly chipped or stained, it's best to replace it rather than try to fix it.
WHAT DO I DO WITH MY OLD BATHROOM SINK
At Pride Plumbing Heating and Cooling, everything is taken care of for you. Upon taking out your old sink, we will take it and make sure that it's recycled or donated. If you're taking out your bathroom sink on your own, make sure to dispose of it properly. You can either wash it and put it in the trash or take it to a recycling center.

looking for a discount?
check out our special offers
BATHROOM SINK REPLACEMENT SERVICES AND MORE FROM PRIDE
Pride Plumbing Heating and Cooling strives to make your bathroom one of the most pleasant and practical rooms in your home. With our bathroom sink replacement service, we can extend the life of your sink before you invest in a new one. These services also prevent leaks and fix any issues with your faucet, so they can save you money that would have been spent on expensive repairs or replacements. Our team at Pride Plumbing Heating and Cooling has the necessary skills and knowledge needed for this service, giving you peace of mind when it comes to trust and reliability. Take advantage of our professional advice about what kind of new bathroom sink is best for you today.
The bathroom sink replacement service at Pride Plumbing Heating and Cooling is the perfect solution for anyone looking to upgrade an existing sink. With this service, you get everything you need to keep your plumbing system running smoothly and avoid costly repairs or replacements in the long run. If you have any questions about our services or if you need an emergency plumber, please feel free to reach out! Our team would be happy to answer all of your concerns to make an informed decision when it comes time for a new bathroom sink installation.
Pride Plumbing Heating and Cooling proudly serves these areas: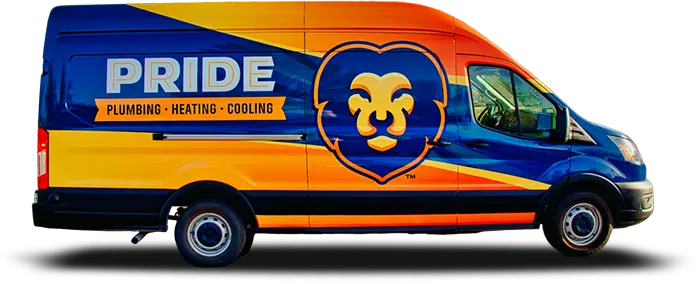 To get started on your bathroom sink replacement service or for any plumbing repairs you may need, give us a call at (970) 628-1888 or schedule your appointment online.